APS Specialist Vehicles.
A bespoke door-to-door service.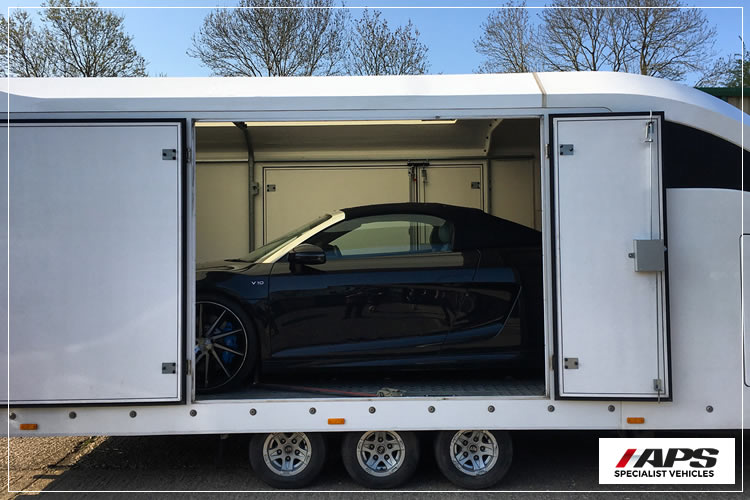 APS are Based in Brackley, Northamptonshire opposite us here at PGVM. APS offer the sale, purchase and sourcing of sports, prestige and classic cars, with a particular focus on VW Audi Group & Land Rover. They are also able to offer the sale of brand new vehicles direct from the manufacturer, covering most makes and models, from hatchback, to saloon to performance or commercial vehicles.
Alongside their specialist vehicle sales APS also run a state of the art workshop with highly qualified and skilled technicians making them a huge asset with keeping PGVM on the road with our light commercial side. With them helping us out we then return the favour by providing them with covered car transport for their vehicle sales. This way APS can offer a bespoke door-to-door service when purchasing a new car using our enclosed car transporters keeping them as clean as when they left the showroom and making buying cars a more convenient and enjoyable experience.
For more info on APS please visit www.apsspecialistvehicles.co.uk
.
£5 million insurance cover (can be upped upon request)
24/7 Live street tracking
Multi car requests can be spread across transporters for safety
Un-liveried and lockable transporters
Discreet service.