Classic Car Show 2018.
Transport of a whole mix of cars - brand new to 100 years old.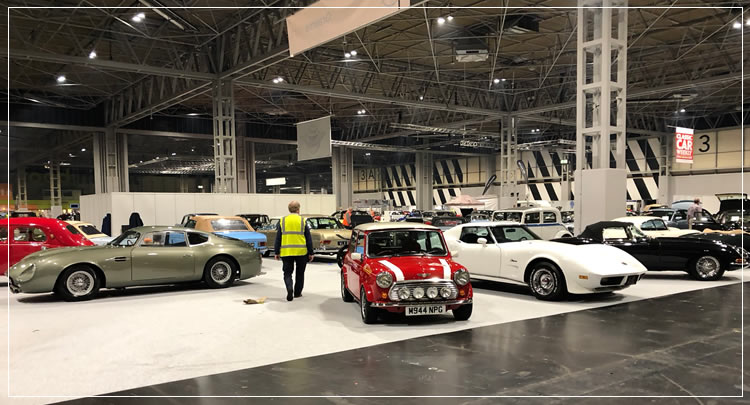 The classic motor show at the NEC held every year at the start of November just keeps getting bigger and bigger. Now covering over 1 million square feet and showcasing more than 3000 iconic vehicles. This year PGVM worked alongside many companies delivering all types of vehicles.
McGurk Performance Cars specialise in Aston Martins of a more modern variety. Graeme Hunt Ltd had a vast selection of cars from a Ferrari Testarossa all the way down to an 1890's De Dion. There was also a selection of private collectors' vehicles from 1906 and 1925 and many more.
Moving such a wide variety of vehicles and some being over 100 years old takes great care and knowledge with the transporters all fitted with winches and the drivers carrying jump packs this made the pull out of the show much easier. Although the time frames and the selection of cars proved very challenging with different drop off locations all cars arrived safely and left in the pristine condition their owners keep them in.
.
£5 million insurance cover (can be upped upon request)
24/7 Live street tracking
Multi car requests can be spread across transporters for safety
Un-liveried and lockable transporters
Discreet service.