Turin Supercar Tour
Driving the most scenic routes in Europe.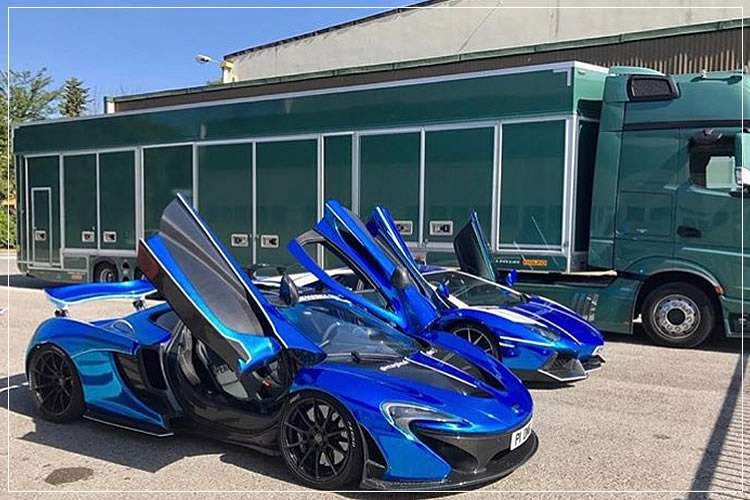 Taking your car on holiday is becoming more and more popular with Supercar owners as they try to find the best driving roads with all their buddies in tow without having to do the extra miles. One such customer wanted just that - with an array of supercars including one of the holy trinity of hypercars, the McLaren P1, PGVM loaded the prized cargo on to one of our covered car transporters at a pre-arranged meeting place in England.
Whilst the owners packed their bags and boarded the plane our transporter then travelled down to Turin, Italy and delivered the cars to the front door of the hotel the owners were staying at. They then travelled some of the most scenic routes in Europe whilst our transporter then took the more direct approach to Cannes in France. The cars when then reloaded and then delivered safety back to the UK.
One more satisfied customer.
£5 million insurance cover (can be upped upon request)
24/7 Live street tracking
Multi car requests can be spread across transporters for safety
Un-liveried and lockable transporters
Discreet service.