Grand Tour
Amazon Prime's Motoring Show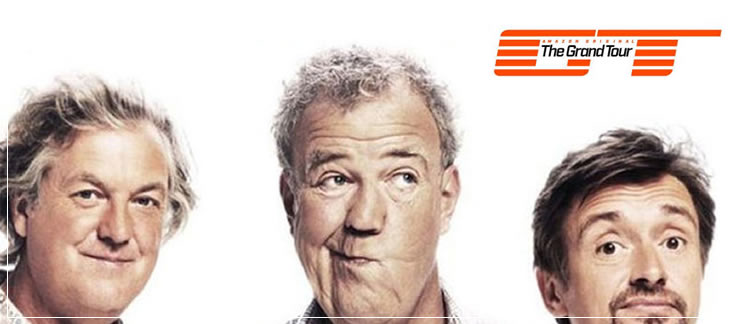 The Grand Tour is Amazon Prime's motoring show hosted by the triumvirate from BBC's Top Gear. PGVM have been involved with The Grand Tour from the very beginning. The very first episode was filmed at Portimao race track in Portugal featuring the holy grail of supercars with the La Ferrari, Porsche 918 Spyder and the McLaren P1 driven by Clarkson, Hammond and May. It also featured one of PGVM'S MAN truck and a race trailers. This was used in the filming of the scene in the pit lane delivering the LA Ferrari and then again with James May in the passenger sit whilst the boss Paul Grimshaw drove though the tight towns of Portugal, 'getting stuck' in the town centre. Our involvement didnt end there with almost every episode featuring cars that, at one stage in the journey, had been in the back our truck. Our green Volvo truck and Rolfo trailer also made an appreance in France, holding Richard Hammond up during a race to the port.
Why Choose PGVM?
£5 million insurance cover (can be upped upon request)
24/7 Live street tracking
Multi car requests can be spread across transporters for safety
Un-liveried and lockable transporters
Discreet service.