Hurlingham Club Charity F1 Ball 2017
3 historical racing cars transported safe & sound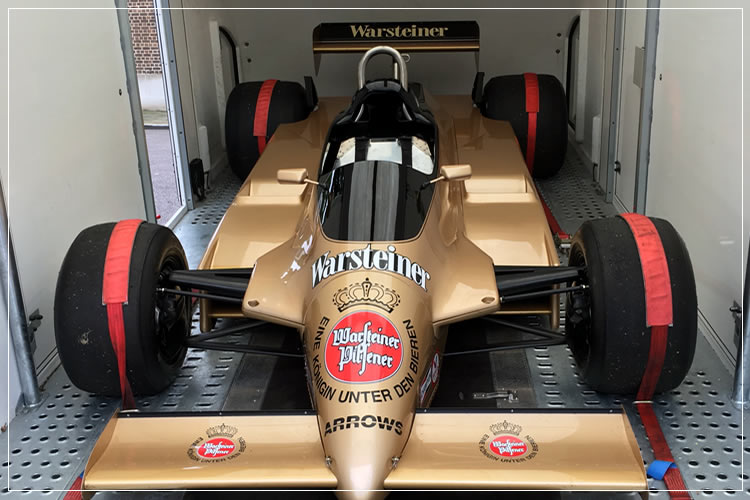 Every year on the week leading up to the British Grand Prix the Hurlingham Club, based near central London, plays host to a glamorous black-tie affair in aid for the Wings For Life charity. With big F1 stars such as David Coultard and Eddie Jordan in attendance, there were also examples of the race cars from both past and present, including:
- Carlos Reutemann's Brabham-Ford BT37 from 1973

- Alan Jones's Shadow DN8 from 1977

- Ricardo Patrese's Arrows A3 from 1980
PGVM had the challenge of delivering and collecting these three historically important racing cars before the event and then straight after the party finishing in the early hours of the morning. With one of the cars being used as a display car inside the building this proved to be its own challenge as the car is made to go round race tracks and not though doors. However using our experience of dealing with such requests the car was slotted into position without a hiccup.
.
Why Choose PGVM?
£5 million insurance cover (can be upped upon request)
24/7 Live street tracking
Multi car requests can be spread across transporters for safety
Un-liveried and lockable transporters
Discreet service.