6 Car Enclosed Transporter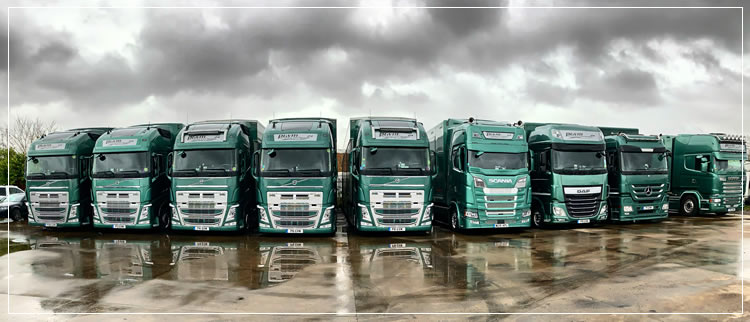 PGVM have many 6 car enclosed transporters. We fully recognise that you can't have the 'perfect' transporter as every car is a different shape/size. So by having a variety of transporters we can provide a bespoke service to suit your vehicles.
Our fleet includes:
Lohr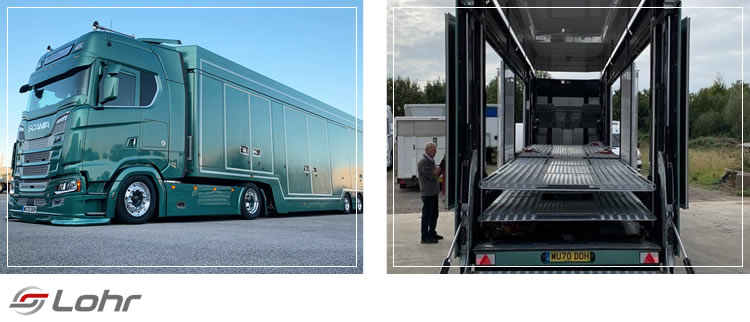 The Lohr is the new addition to the PGVM fleet with this model being the first in the UK. With the design being similar to that of a Rolfo it has different features and the decks move in different ways to make the PGVM covered car transport fleet even more versatile.
The key features are:
Low approach ramp and tail lift.

Winch

Raising roof for larger vehicles and easier loading.

Doors on both sides for easy entry/exit of loaded vehicles.
---
Rolfo Auriga Deluxe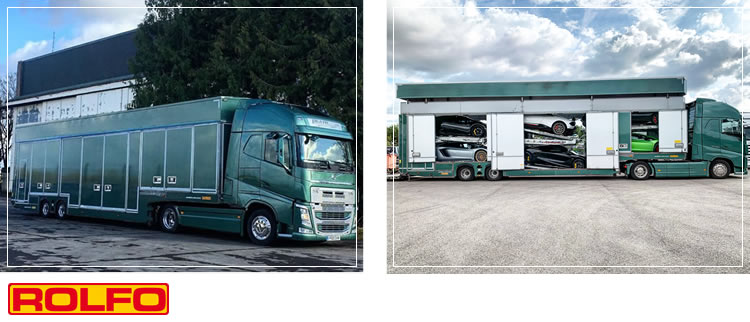 The Rolfo is an impressive bit of equipment and is very versatile. With its race tail lift you can load low race cars use it as a normal ramp and load anything up to a larger 4x4.
The key features are:
Low approach race tail lift ramp.
Remote Winch
Fully opening doors both sides
Ideal for Race cars or larger 4x4s
---
Extendable Kässbohrers x 2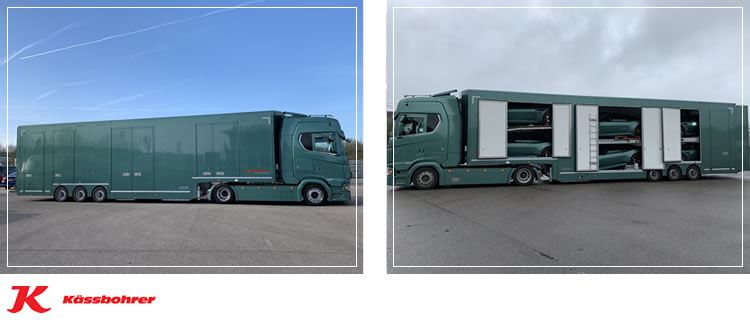 This trailer is designed with the length of vehicles in mind. The back quarter of the trailer slides out giving you extra room for ease when loading. You can then slide the trailer back once the last car is positioned.
The key features are:
Winch for non-runners
Low loading ramps for low vehicles
Fully opening doors both sides
Wide opening for larger vehicles.
Can be used for single car movements that can't fit into a single car trailer
Can be used for single car and exhibition equipment.
---