New 6 Car Transporter
We have taken delivery of a new transporter.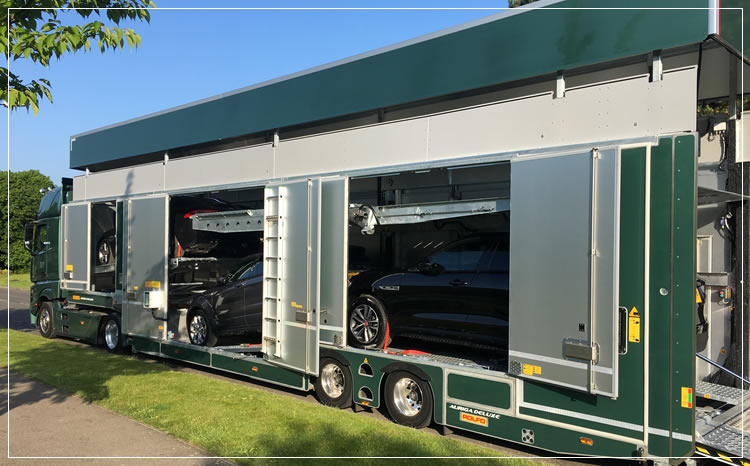 We have just taken delivery of our new Rolfo 6 Car covered car transporter matched with a new Mercedes tractor unit - and all finished off in 'PGVM Green'.
The standard Rolfo 6 car covered car transporter is a very versatile and useful tool, but we have worked directly with Rolfo in Italy to tweak the design a little. With our 20+ years of experience of transporting a huge variety of vehicles, we have faced certain challenges with some vehicle types and have worked with Rolfo to add a few bespoke features and functions that will allow for an even better level of service. Some features include:
even lower approach ramps to aid with low race cars.
even flatter decks to aid with the loading of the cars.
a bespoke tail lift that can be used as a normal ramp or as a race trailer tail lift where the car is lifted to the deck and pushed or winched on.
With the ability to carry 6 average sized cars or 4 SUV sized cars, our new covered car transporter is offers the size and flexibility that we need to enable us to offer the levels of quality expected by our clients.
Why Choose PGVM?
£5 million insurance cover (can be upped upon request)
24/7 Live street tracking
Multi car requests can be spread across transporters for safety
Un-liveried and lockable transporters
Discreet service.