James Bond Spectre Film
A 6-Week Tour of Italy with Spectre cast & crew.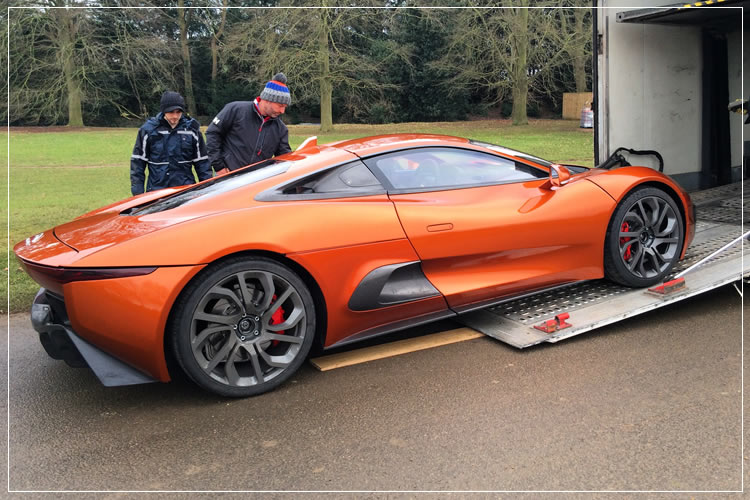 The last instalment of the James Bond Film series saw one of the biggest car chase scenes to date. The scene from the 2015 film Spectre was set in Rome, Italy and featured the new one-off Aston Martin DB10 being chased by Jaguar's new prototype hyper-car the CX-75.
PGVM transported both these cars and a selection of others and remained in Italy for the 6 weeks of filming in and around central Rome, transporting both the chase and camera cars from location to location.
To enable the actors to talk and concentrate on acting, a pod was built on the roof of the cars with a stunt driver controlling the vehicle from the roof. This proved to be an extra challenge for transporting due to the additional height of the vehicles with this cage on the roof. Specialist equipment was required so PGVM used low approach ramps for the Jaguar CX-75, and raising roofs to accommodate the vehicles with the cages.
Once filming was complete, the cars became ionic and are, even now, used as show pieces for the Spectre film and for James Bond as a brand, as well as promoting both Aston Martin and Jaguar brands.
PGVM are still transporting these cars to different events as part of Jaguar Land Rover promotion.
£5 million insurance cover (can be upped upon request)
24/7 Live street tracking
Multi car requests can be spread across transporters for safety
Un-liveried and lockable transporters
Discreet service.